IMPORTANT BUSING INFORMATION FOR ALL PARENTS 2020-21 SCHOOL TERM!!!
Not Requiring Bus Transportation
Bishop Lloyd 2019-2020 Awards Video Presentation
Congratulations to all of the award winners for their accomplishments during the school year.
As a staff we wish all students and families a healthy and happy summer break. Best wishes to our Grade 9 students moving onto Lloydminster Comprehensive High School and to our current grade 7 & 8 students, we look forward to seeing you in the fall. 
2019-2020 BLMS Awards Video Presentation
Thank you to the staff for organizing the presentation for our Bishop Lloyd students and families to view.
Grade 9 Celebration Video
It is with great excitement that the Bishop Lloyd Middle School staff share this year's Grade 9 Celebration Video with families. Celebrating our grade 9 students as they prepare to transition to Lloydminster Comprehensive High School is a time to recognize their accomplishments at Bishop Lloyd Middle School over the past three years. We wish we could say goodbye in person but still value the importance of wishing you well on your journey to being the graduating class of 2023. We will sincerely miss you and all that you did during your time at Bishop Lloyd Middle School. Please enjoy the Grade 9 Celebration video.
Important Updates and Information for June and 2019/20 Year End
Please read our June 2020 Newsletter for a message from our Principal Aaron Canfield, with important updates and information for the month of June and the end of the 2019/20 school year. 
Grade 7 Parent Video Welcome
Future Grade 7 Parents and Students:
Mrs. Wouters has created a video for our Future Grade 7 Parents and Students. This video provides an overview of the school and what to expect next year. Please take the time to view this video as it will answer lots of the questions you may have!
Parenting Through the Pandemic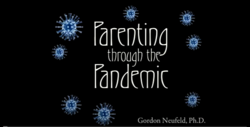 Check out this webcast Parenting Through The Pandemic from Dr Gordon Neufeld!
Important Message from Mr Pearn, School Counsellor
In these unprecedented times it is now more than ever important to take care of one another.  As the school counsellor at Bishop Lloyd Middle School, I would like to extend an invitation to any students or parents wishing to have a conversation.  Even though we are not at school, the same counselling supports are being made available to those wishing to access them.  Please feel free to call the school and request a counselling appointment with the school secretaries or email me directly at bryce.pearn@lpsd.ca  and I will coordinate a time that works best for you.  I wish you all the best and hope to support students and families in whatever way I can during this time.
Also a great resource for those seeking mental health support during this time is  http://lloydminstermentalhealth.ca/
Mr Pearn
Read on Sora
Bishop Lloyd Clothing
See the link below for the Bishop Lloyd catalogue which features a variety of clothing for men, women, and youth.
https://bishoplloyd.entripyshops.com/
Division News