District Notice
Classes suspended indefinitely
The Government of Saskatchewan has suspended classes indefinitely, effective March 20, due to the ongoing COVID-19 pandemic. - LPSD LEARNING RESOURCES FOR PARENTS AND CAREGIVERS (found on LPSD website in the quick links or on each school website in the menu)
Parenting Through the Pandemic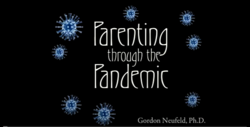 Check out this webcast Parenting Through The Pandemic from Dr Gordon Neufeld!
Important Message from Mr Pearn, School Counsellor
In these unprecedented times it is now more than ever important to take care of one another.  As the school counsellor at Bishop Lloyd Middle School, I would like to extend an invitation to any students or parents wishing to have a conversation.  Even though we are not at school, the same counselling supports are being made available to those wishing to access them.  Please feel free to call the school and request a counselling appointment with the school secretaries or email me directly at bryce.pearn@lpsd.ca  and I will coordinate a time that works best for you.  I wish you all the best and hope to support students and families in whatever way I can during this time.
Also a great resource for those seeking mental health support during this time is  http://lloydminstermentalhealth.ca/
Mr Pearn
Read on Sora
Bishop Lloyd Clothing
See the link below for the Bishop Lloyd catalogue which features a variety of clothing for men, women, and youth.
https://bishoplloyd.entripyshops.com/
Division News